About Us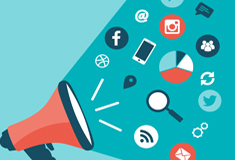 What's the value in local marketing on the Internet? Why is it growing in importance to businesses every day? What's the value of every walk-in customer to your local business? It's clear that you need more local business, but most businesses are completely missing out on the business they could be getting locally through proper use of the Internet, Social Media & Video Content.
In case you've missed some of the news, Google in particular has embraced "local" as a major focus in their search engine strategy. But that's just the tip of the iceberg. While the Internet is worldwide, it's also becoming ever more local, primarily due to its movement to a more mobile environment. Google is now using local reviews and other localized information to move businesses to the top of search results.
Facebook is one of the most prominent places to advertise (if you're looking for the best bang for your buck), yet most business owners simply don't understand how to do it properly. We're not talking about posting on your Fan page or "boosting a post", but rather running ads that show up in the News Feeds and side bars of any targeted audience on Facebook you can imagine. Facebook gives particularly "high value" to video ads over standard text and image based advertisements. These type of ads typically go "viral" and product amazing results, in fact, if you look at our case studies you'll find customers getting video advertisement views for under a single penny!
The problem: Where's the time and knowledge? The average local small business owner barely has time to eke a little family time out of their business week. They certainly understand the importance of all of this, but there's just not enough time to learn enough to put even a small portion of these marketing concepts into play, much less manage them into the future.
We're growing by leaps and bounds simply because we've put together a team of experts in every phase of Internet marketing, including Social Media and specialized CPV (Pop Over) advertising. By letting us take over your online marketing program, it will all be integrated and all of the pieces will begin to work together to bring real customers through your doors. It will no longer be about trying to figure all of this out. Instead it will be about serving more customers that we've funneled through your doors, and going over the reports we provide to create even better marketing campaigns.
Meet The Team
Adrian MorrisonMediaM Co-Founder

Adrian is considered one of the worlds top Facebook advertising experts. He's been marketing online for over 10 years and is responsible for many "million dollar" campaigns. Adrian's book "Social Media Profits" was featured on television nationwide and is a bestseller.

Anthony MorrisonMediaM Co-Founder

Anthony has been marketing online for over 10 years and generated over 500 million dollars in revenue through various campaigns. Over 1,000,000 copies of his 3 books, all of which were featured on television nationwide, are in circulation today.

Chris CookVideo Production Manager

Chris has worked in the Media M studios for over 4 years. He's produced high quality videos that have resulted in over 20 million dollars in revenue. His talent for production and editing is unparalleled.

Christina JohnsonSales Manager

Christina joined the Media M team in 2015 and bring a vast amount of experience to the team. Christina handles on-boarding all of our new clients and helps them create the marketing campaign and video that's right for their company!